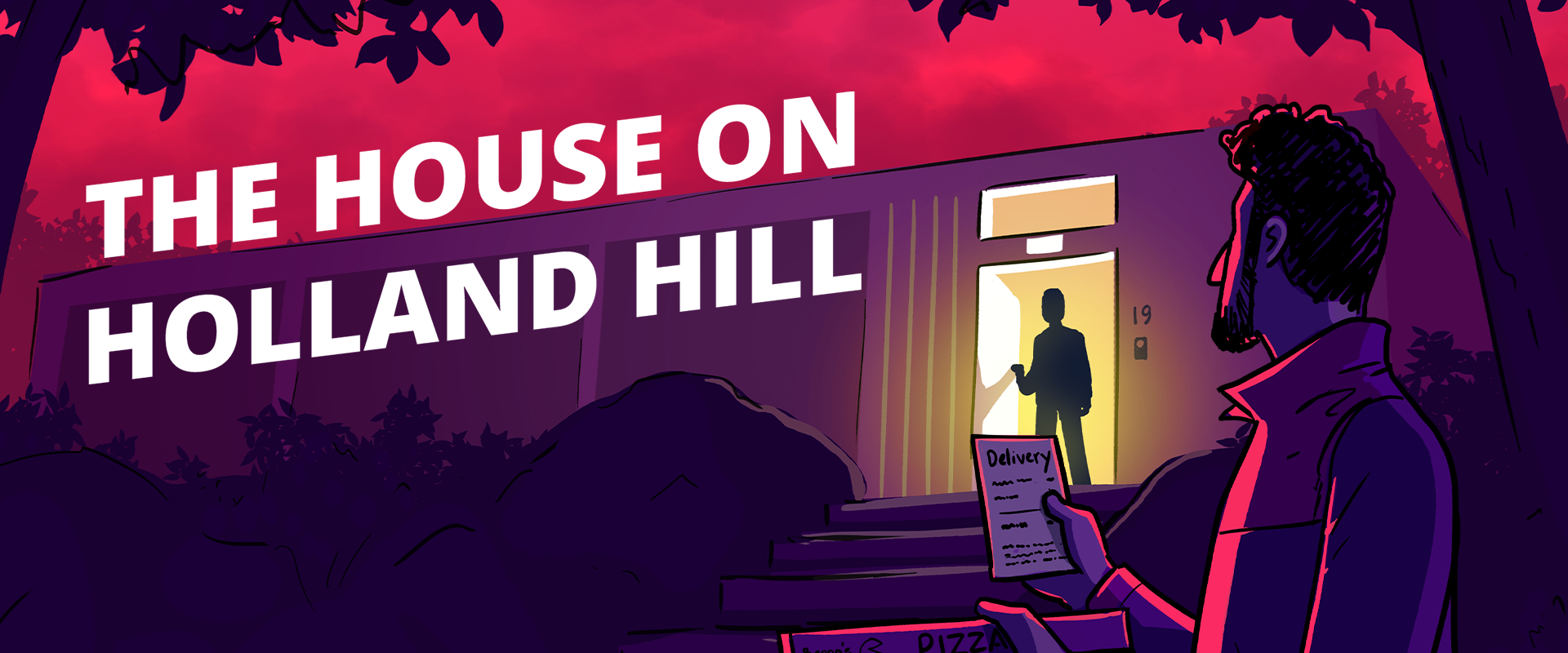 The House on Holland Hill
The House On Holland Hill v3 now available!
---
Hey everyone 👋 I am pleased to announce that The House On Holland Hill version 3 is now available for purchase! For existing customers it's a free upgrade.

This marks a major update to the original gamejam version from way back when. Here are a number of highlights from the changelog:

Added full controller support and ability to remap controls
Greatly improved detailing on the inside and outside of the house
Replaced vegetation with new and greatly optimized models
Greatly improved lighting reflections and
Overhauled postprocessing and weather effects
Increased field of view and decreased the size of your hands
Increased performance and rebalanced graphics options
Improved character sprites and emotes
Expanded dialogue in several scenes
Improved the endings
Improved navigation and colliders
Improved textures and materials
Improved sizes of interactible objects such as the doorbell
Skipping subtitles now first skips the typewriter effect before skipping the entire line
Adjusted UI spacing, font sizes, and added speaker text colors and main menu background
Corrected some minor spelling and grammatical errors
Many of these things were left on my list when I shipped the previous version, but it didn't make a lot of sense to keep adding to this small game back then, so I carried on making new games. Fast-forward a few years, and I had learned a lot about Unity and game development in general, and when I replayed THOHH I felt a strong urge to give it some love. Even though it was a small project, it stuck with me, and from what I hear, many of you felt the same.

At the same time, I was developing a new project that I wanted to put on Steam eventually, but that felt daunting, so I decided to test the waters by releasing an existing game on Steam first. This was the perfect excuse to go ahead with my wild plan to remaster THOHH. And I'm glad to have done it this way, because making my way through Steamworks was a real challenge! I really underestimated how much extra work it is compared to launching on Itch. And in a way, that made me love Itch even more. But I made it through, and THOHH is now also available on Steam: https://store.steampowered.com/app/1835510/The_House_On_Holland_Hill/

Thanks to everyone who already checked out THOHH and left a review. Your kind words inspired me to keep improving this little project of mine. I hope you enjoy this new version, and I hope I can entertain you with many more games to come.
- Tim

Files
The House On Holland Hill - Windows
179 MB
Feb 28, 2022
The House On Holland Hill - MacOS
192 MB
Feb 28, 2022
Get The House on Holland Hill