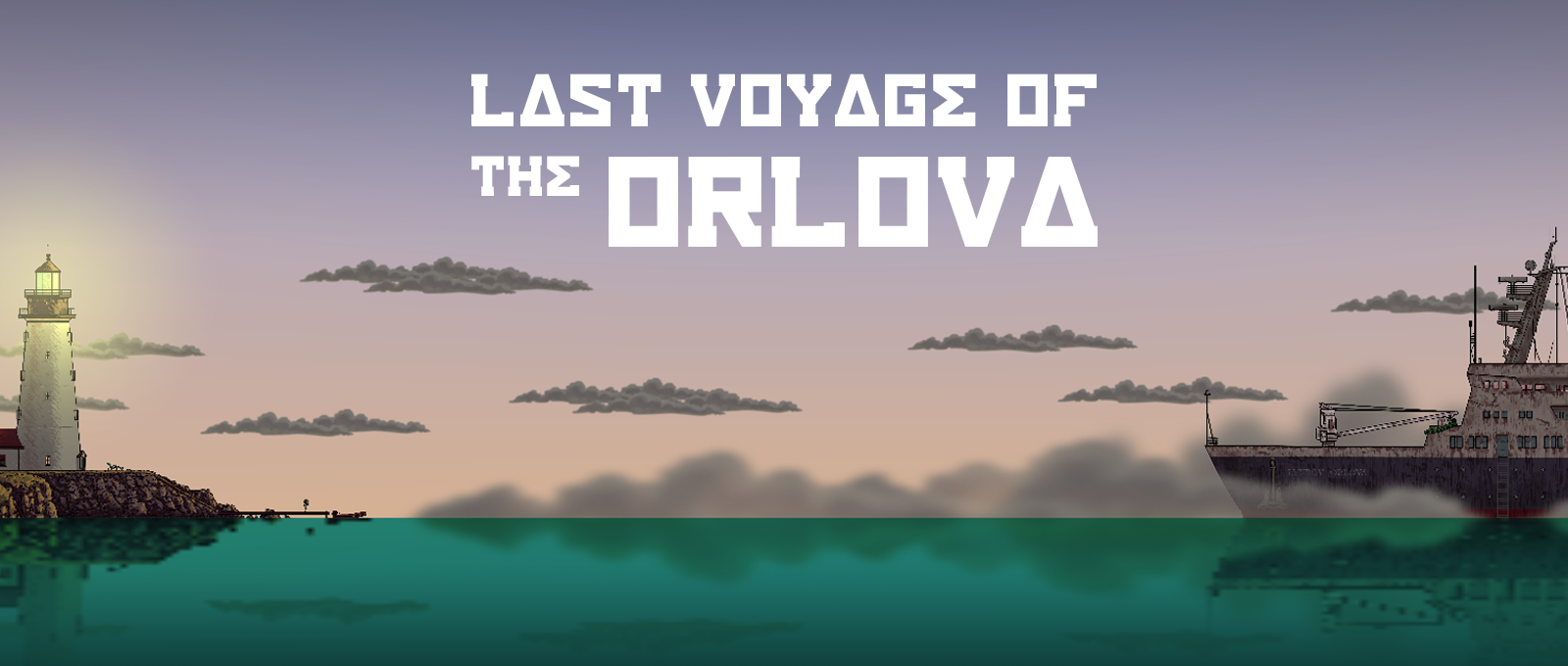 Last Voyage of the Orlova beta
A downloadable game for Windows and macOS
Last Voyage of the Orlova is a 2D side-scrolling exploration game about an Irish lighthouse keeper who comes across the MV Lyubov Orlova, a derelict Russian cruise ship that has been adrift for several years. In 2014 its radio blipped off the coast of Ireland, and later disappeared again. This game is an exploration of what could have happened if someone encountered the ship during that time.
This game is currently in development, so you can only purchase limited access to the beta testing phase right now. Read more about that below.
Sign up for my newsletter if you don't want to miss the beta or the final release.
Early Access
Get exclusive access to this game by purchasing while quantities last.
Limited beta access
By pre-purchasing the game here you get access to the beta builds I upload periodically to test things. You don't have to do any beta testing if you don't want, but there are probably bugs or things missing in each build, so understand that you're not getting a fully playable game yet. If you do purchase, (thank you!) any feedback would be greatly appreciated. I can't test everything myself, so you'll be contributing to a more bug-free, polished game on release (which also means your name will be in the credits).
You will get access to the following files:
Orlova demo v0.6 Win.zip
28 MB
Orlova demo v0.6 MacOS.zip
30 MB